Lifestyle Christianity began in 2014 as the evangelistic ministry of Todd White. Todd — the Founder and President of Lifestyle Christianity — became a Christian in 2004 when he had a powerful salvation experience. Todd was a drug addict and atheist for 22 years. He was at the point of suicide when God came into his life and set him free.
Todd White, along with the Lifestyle Christianity Team, travel around the world with a burning passion for people to walk in their God-given identity. To date, Lifestyle Christianity has seen thousands equipped with tools to reach the lost. Through LCU, Power & Love, online and digital media, and Todd's preaching schedule, the ministry is mobilizing people all over the world to share the love of Jesus Christ.
Lifestyle Christianity desires to see people walk in their God-given identity.
Gripped by the simplicity of the Gospel and what Jesus Christ accomplished on the cross, our heart is to see people brave the waves of fear and share the love of Jesus everywhere that they go.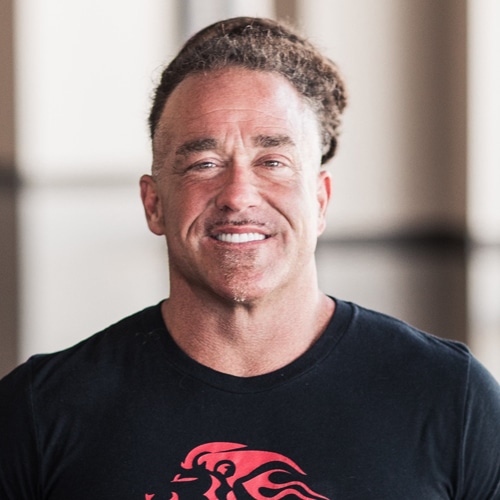 Todd White
Founder & President
Todd was a drug addict and atheist for 22 years until 2004 when he was radically set free! Todd believes that redemption and righteousness are the foundational keys for living life as a new creation in Christ. Todd's foremost desire is to see the Holy Spirit flowing through believers everywhere that they go—at work, school, grocery stores, malls, gas stations, and more. Todd's heart beats for the lost. His true joy is being able to reproduce a 24/7 Kingdom lifestyle in every believer's life. No one is excluded!
Jonathan is the COO-CFO of Lifestyle Christianity. Previously, Jonathan has founded and operated several fast-growing companies and had the privilege to work under three senior leaders—Jentezen Franklin, Ed Young, and Robert Morris. Jonathan holds three Master's degrees in Practical Theology, Divinity, and Business Administration, and two Bachelor's degrees in Pastoral Ministry and Business Administration. Jonathan lives in Dallas-Fort Worth with his best friend, Brookelynn, and their beautiful little girl. 

Tom is the Director and Lead Pastor of Lifestyle Christianity University. He has been in full-time ministry for over 40 years, having pastored churches in Central Florida and Dallas, Texas. He was the Director of Transformation Ministries at Convergence Church in Fort Worth, Texas, for 23 years. He has Master's degrees in theology and education and a Bachelor's degree in theology. Tom has been married to his best friend, Wendy, for 39 years and together they have seven sons, four daughters-in-law, and seven grandchildren. They live in Fort Worth, TX.


Tarry Mortlock
Creative Director
Tarry is the Creative Director for Lifestyle Christianity. His background in producing media content spans over 25 years. Having produced an international television show, he went on to write, direct, and co-produce a feature film in New Zealand titled Broken. This indy film punched far above its weight, debuting at number one on opening night in theaters across New Zealand and Australia, and remains a testament to what God can do when you simply say "yes." Tarry's heart is to spread the life-changing message of Lifestyle Christianity on display for all to see.
Bruce Cataldo
Power and Love Co-Director
Bruce is a Power and Love Co-Director at Lifestyle Christianity. Bruce has owned and operated several live music venues in Jacksonville, Florida. Through his company, GoBig Entertainment, he creates tours for national artists and has been promoting them for over 25 years. Bruce graduated with a business degree from Jones College and is also a graduate of Lifestyle Christianity University. He is from Neptune Beach, Florida, where his oldest daughter lives, and currently resides with his wife and three miracle babies in Fort Worth, Texas. Bruce's heart is to reach the unreachable and see them set free.
Mikell Elliott
Power and Love Co-Director
Mikell is a Power and Love Co-Director at Lifestyle Christianity. Mikell has been a part of Lifestyle Christianity University since its conception in 2018 and shares the heart of Lifestyle Christianity to see all of America transformed by the gospel and message of identity. In 2021, he was hired by Lifestyle Christianity first as an Admissions Assistant, then successively as the Power and Love Coordinator, and presently, Co-Director. Mikell was ordained as a minister in 2017 and now teaches at LCU and local churches. 
Dak Williams
Production Director
Dak is the Production Director for Lifestyle Christianity. Born in the mountains of Montana, he discovered his desire for the world of technical production at a young age. From early beginnings in a small church youth group in the sixth grade, Dak went on to work for numerous production corporations, facilities, and ministries, including the second-largest church in the nation. He attended Highlands College, majoring in Technical Arts, as well as Lifestyle Christianity University. He is a laid-down lover of Jesus with lifelong expectations of ministering the gospel inclusive of utilizing modern-day technology.
Andrew Douty
Security & Facilities Director
Andrew is a seasoned professional with over 22 years of experience in ministry, construction management, and building maintenance. With licenses in HVAC and EPA certifications, he has successfully managed three construction companies, overseeing projects in both commercial and residential settings. His extensive knowledge and expertise in construction processes coupled with his meticulous attention to detail have consistently resulted in the timely completion of projects while maintaining high-quality standards. With a strong work ethic and exceptional problem-solving skills, Andrew is dedicated to delivering exceptional service and exceeding expectations in every endeavor.
To see a generation walk in their God-given identity.
To equip people to encounter Jesus, walk in freedom, and live the lifestyle.
The Journey, Power + Love, Lifestyle Christianity University
Vision: To see every new believer equipped and plugged into a local church.
Mission: Discipling new believers to walk in freedom and live the lifestyle.
Vision: Live the lifestyle Jesus paid for on the cross.
Mission: To equip believers to walk in the power and love of Jesus everywhere they go.
Lifestyle Christianity University
Vision: To reproduce sons and daughters who build Kingdom lifestyle in every sphere of influence.
Mission: To equip you to take the gospel outside of the 4 walls of the church as part of your everyday life.